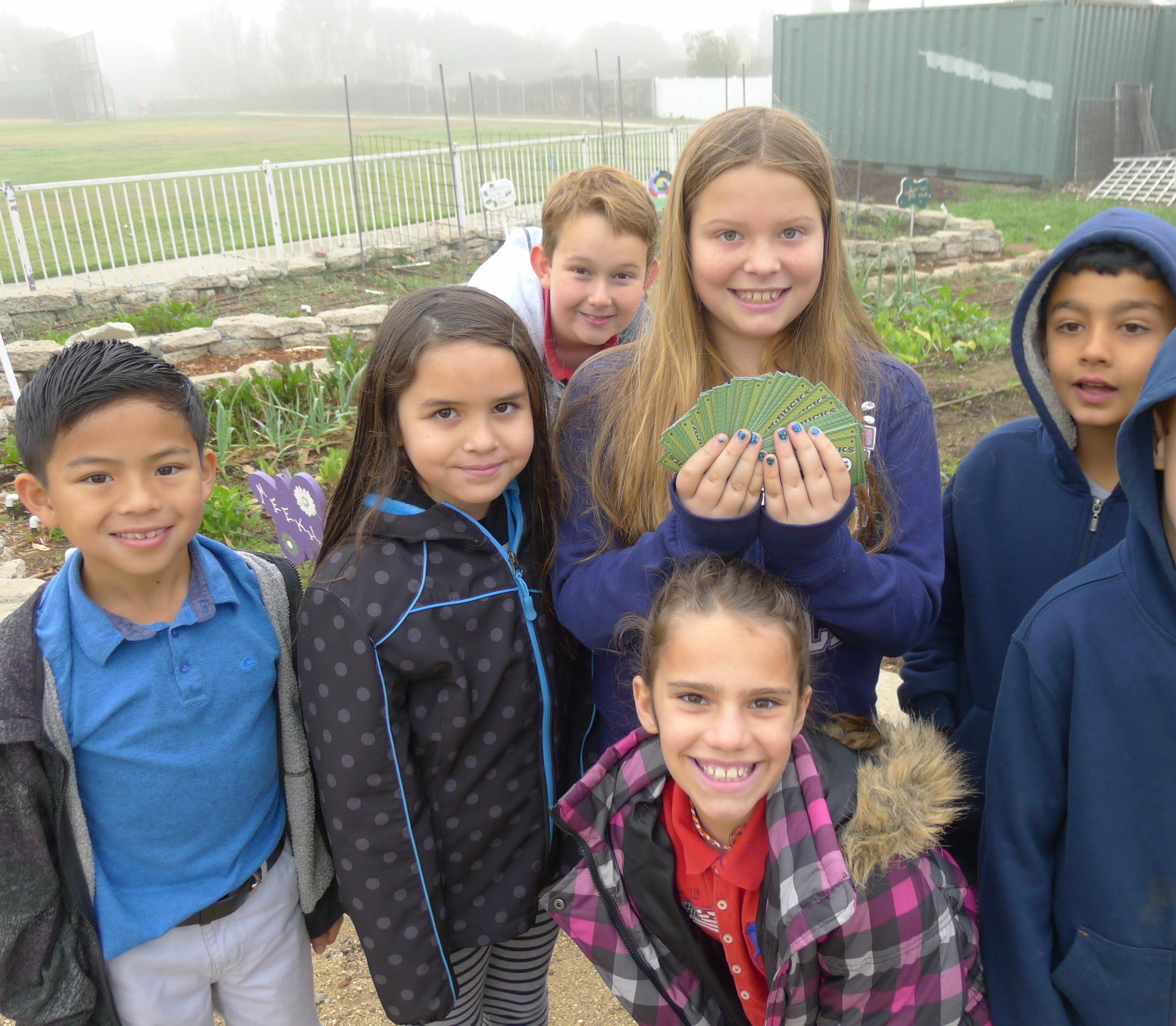 By Justine Streichenberger
Garden Bucks are something that you earn when you are doing good work in the garden. The parents (Garden Masters) or our teachers give them to us when we work hard in the TMA garden. They are worth .50 cents at the Garden Sale on Tuesdays. I like to buy treats such as lemon pops at the Tuesday sales. You can also buy fresh lettuce, apple juice, cookies and treats. The ingredients come from the TMA garden and is grown and harvested by TMA students.
Green bucks are green with pictures of 3 broccoli and across the top is says Green Bucks. Next to the broccoli it has two money signs. My friend's mom designed them. I love the idea of Green Bucks, it's fun to earn them, it's fun to spend them. Green buck for all.