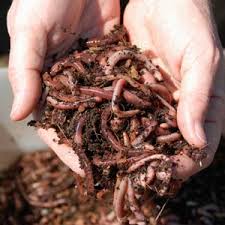 The 2nd and 4th grade composting programs were designed by Mark Hay of Coast Live Oak School. Parents who are fortunate enough to be the classroom COMPOST Garden Master, learn first hand how to compost and the science behind it. He co-teaches the first two composting classes with the class COMPOST Garden Masters and makes himself available via phone and email throughout the year. He is a great teacher who engages every student. Parents don't just learn about composting, they learn how to manage groups of kids to keep them engaged, as well.
Our Tustin Memorial Academy School Garden is a science laboratory where students learn CA State Science Standards through real, hands-on experiences, long term observation, and data collection. TMA students are able to observe real processes like decomposition in hot compost pile, over extended periods of time, and collect data to understand these processes. The real data students collect is synthesized in the classroom using CA State Standards in Math.
These two PowerPoint presentations, 2nd Grade Worm Compost and 4th Grade Hot Compost, are part of the year-long composting programs for 2nd and 4th grade. Parents and Garden Masters, you can watch these to see the concepts we study in the compost programs, and to learn more about composting yourself!