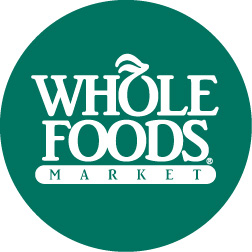 When you're at back to school night Tuesday don't miss the Whole Foods cooking demostration in the TMA Garden. They'll be making a watermelon/tomato gazpacho (using TMA tomatoes and peppers). A Whole Foods Healthy Eating Specialist, Gerrie Adams, will be on hand to discuss other quick and easy cooking options and providing recipe ideas.
Here's the watermelon/tomato recipe for you to try at home.
Serves 4
This soup is sweet and savory; it's the perfect cold meal for a summer evening. Make sure to serve it well chilled.
Ingredients:
6 cups roughly chopped seedless watermelon, divided
3 cups roughly chopped tomatoes, divided
1 shallot, roughly chopped
2 tablespoons olive oil
2 tablespoons sherry vinegar
1/4 cup roughly chopped cilantro, divided
1 small pinch salt
1/4 teaspoon black pepper
Method:
Put 5 1/2 cups of the watermelon, 2 1/2 cups of the tomatoes, shallots, vinegar, 2 tablespoons of the cilantro, salt and pepper into a blender and puree until smooth. Transfer puree to a fine mesh strainer set over a large bowl and strain puree, pressing as much through as possible; discard solids. Cover and chill for at least 1 hour.
Finely chop remaining 1/2 cup watermelon, 1/2 cup tomatoes and 2 tablespoons cilantro and toss together in a bowl. Pour chilled soup into bowls or glasses and top with watermelon-tomato mixture.