Mrs. Aarvig's second grade class enjoyed a harvest party in the garden!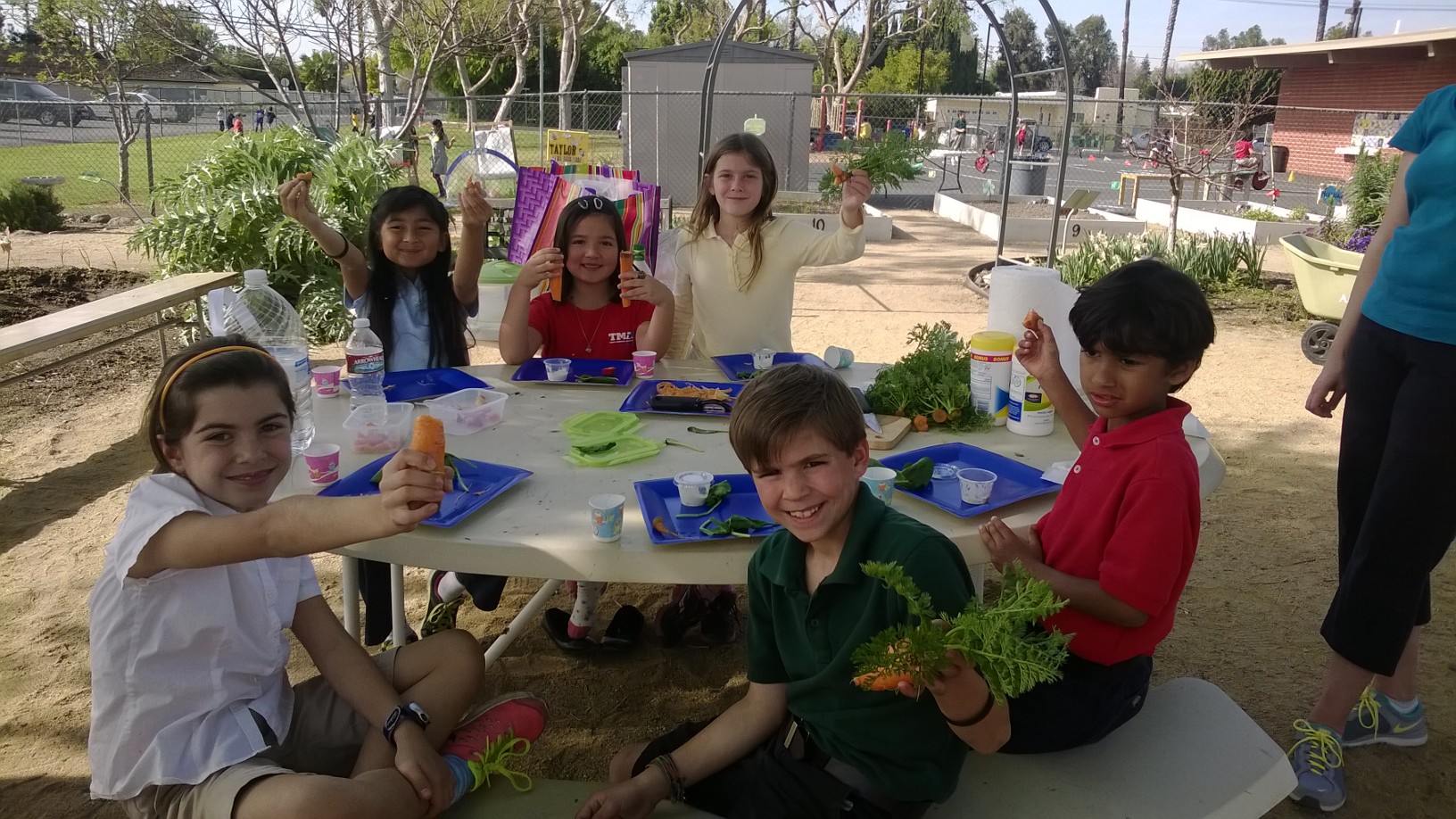 The children harvested their own multi-colored carrots, cleaned and peeled them, and ate the delicious carrots with ranch dressing.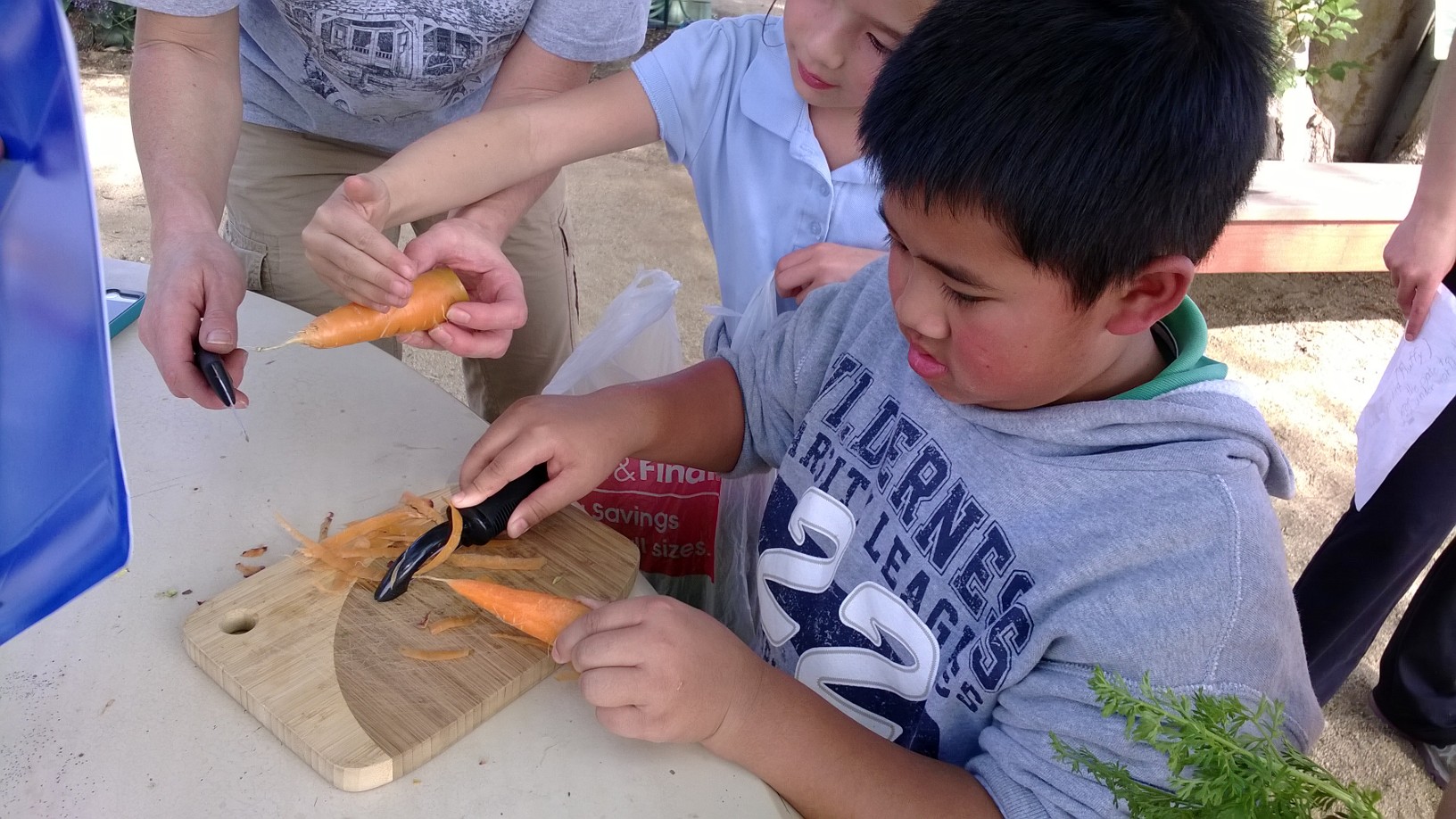 These sweet carrots they planted from seed in October, watered, weeded around them, fed with compost "tea" from the worm castings, and watched them grow for four months.